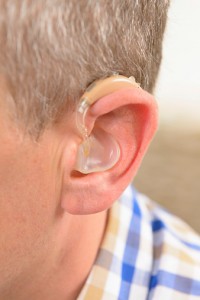 For the best hearing aids in Sierra Vista, give Sonora Hearing Care, LLC  a visit (located in Tucson). We've built a reputation over the past 26 years as the best in business when it comes to ear health, and we now have an A+ rating with the Better Business Bureau to prove our quality! Whether you require a simple consultation or a diagnostic screening, we can guide you every step of the way.
Located conveniently in Tucson, AZ, Sonora Hearing Care, LLC is just a hop, skip, and a jump away from Sierra Vista. We believe it's our duty to provide the best service in the business for our patients, and we'll do everything we can to improve their quality of life. That's why we provide the most comprehensive hearing services in Cochise County, with services including fittings, tinnitus evaluations and treatment, hearing aid repair, cochlear implant testing and mapping, and so much more. When you come to Sonora Hearing Care, LLC, our caring audiologist will take her time to provide the best care while taking the time to meet your needs. How many times have you been disappointed with the service you received when getting your hearing aids repaired in Sierra Vista? Here, you won't have to worry about poor care and customer service. From the moment you step foot in our clinic, our warm and friendly employees will greet you with a smile.
So when you need hearing aid repair or programming that fits your budget and personal needs, contact Sonora Hearing Care, LLC. We're your one-stop-shop for all hearing tests and services, so give us a call today!